Unfortunately I can't get Art Studio to work on my computer so I can't make a tutorial for it but I did make a tutorial to show how to put the objects you make into .zip files so they will download faster. Object files are saved in .iff format so all the objects you make will be called something.iff. On the final step of making a painting with Art Studio you should be able to choose a place to save the new object you made, I suggest making a folder on your desktop and saving the file in that folder so you can find it again easily to put it in a .zip file. You need WinZip and you can download it from http://www.winzip.com/ you have to pay to register it but there is a free 21 day evaluation version of it but the 21 day version will always work, I used it for over 2 years and it never stopped working. After you save the .iff file you made in Art Studio you can copy and paste the folder into your C:\ProgramFiles\Maxis\TheSims\Downloads folder so that you will have the paintings in your game, you don't have to take the files out of the folder when you put them in the Downloads folder because when The Sims loads the objects it looks for them in any subfolders in the Downloads, UserObjects, and Objects folder.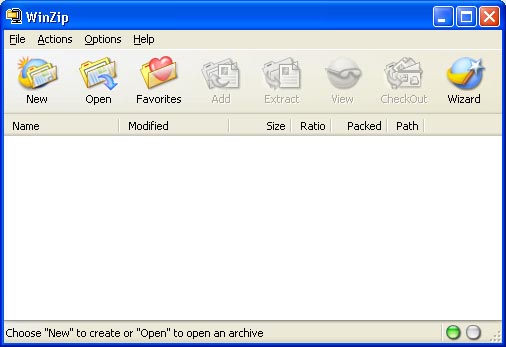 First double click on the WinZip icon on your desktop or in your Start menu a new WinZip archive file will open and you can put your object in it to compress it.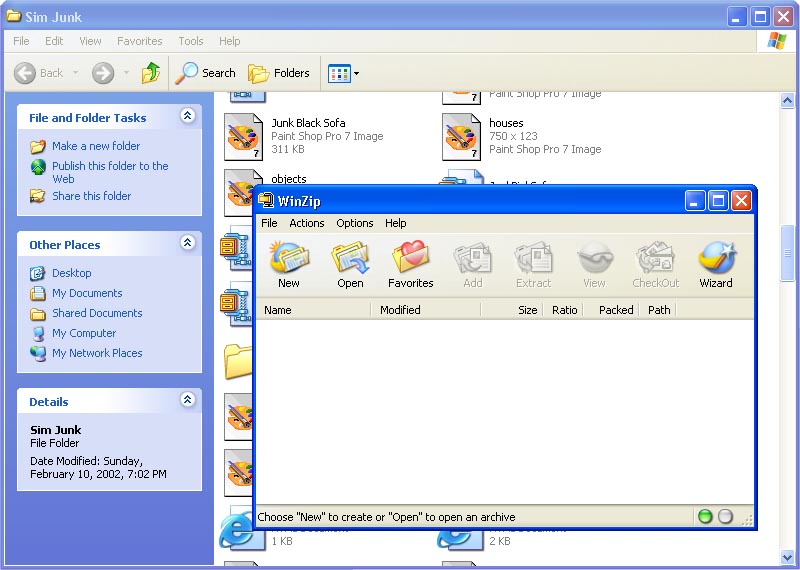 Next open the folder where you saved the .iff file and then drag it into the WinZip dialog box.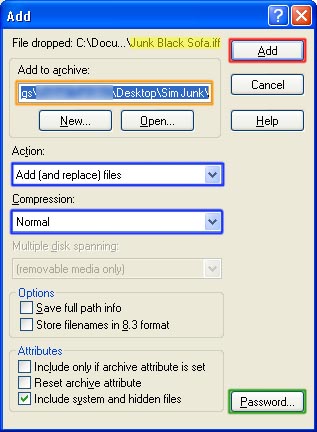 A new dialog box will open with some options for the new archive. First add the text I have highlighted in yellow after the text in the orange box but leave off .iff. Do not change the options in the blue boxes they have some options you won't have to use and if you change them your .zip file might now work how you want it to. There is a password button and I have put a green box around it, you can use the password button if you want to require a password to extract the file you have added to the WinZip archive. After you are finished click Add.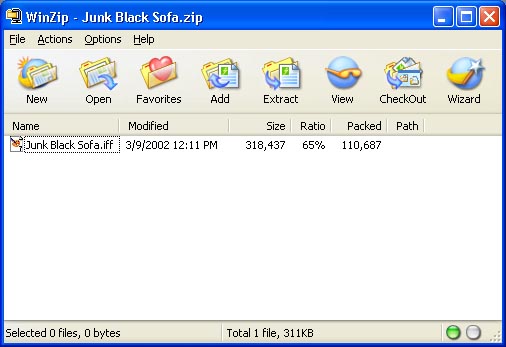 You should now see the file you added in the WinZip dialog box.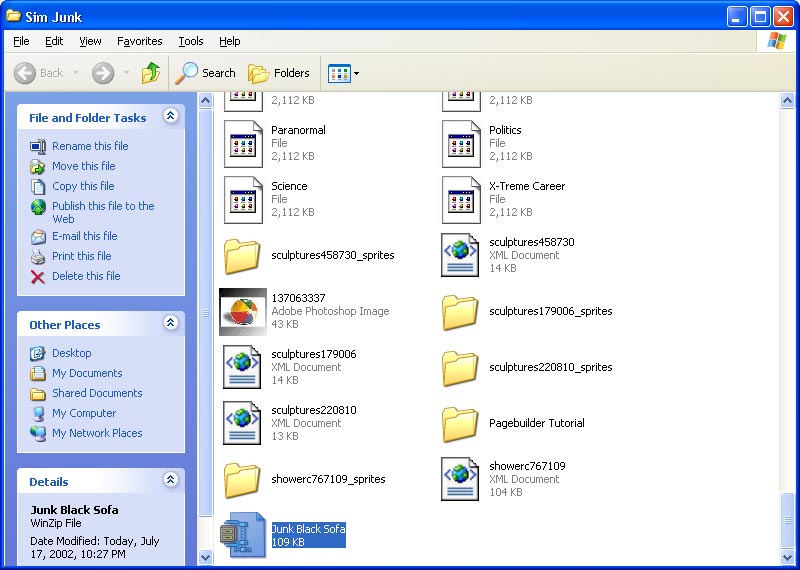 Now close WinZip and the .zip file you created should be in the folder where the .iff file was and the .iff file should still be in that folder. Now you are ready to upload the file to your website.