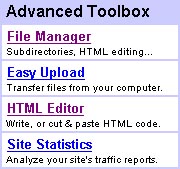 First click on FileManager in the Advanced Toolbox.



A new web page will load asking which file types you want to list jut click on Open File Manager. Then click on Upload files.



In the new web page that opens click on Browse and then find the file on your computer.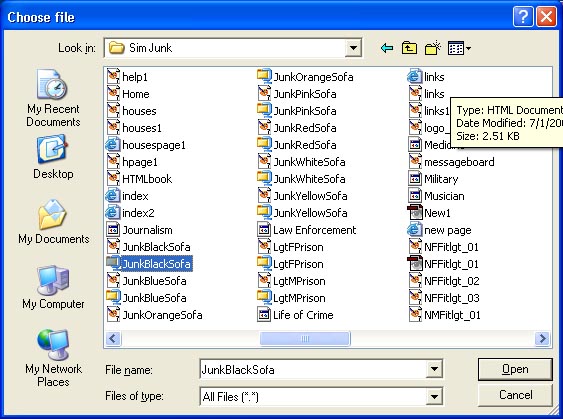 In this tutorial I upload JunkBlackSofa.zip. Click on whatever file you want to upload then click upload files.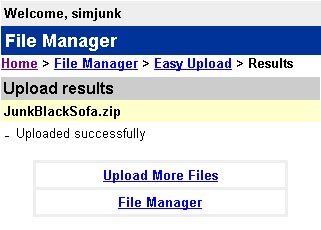 A new page will tell you if your file uploaded or not. If it didn't upload try uploading it again and if it still doesn't work try seeing if you can find anything wrong with it.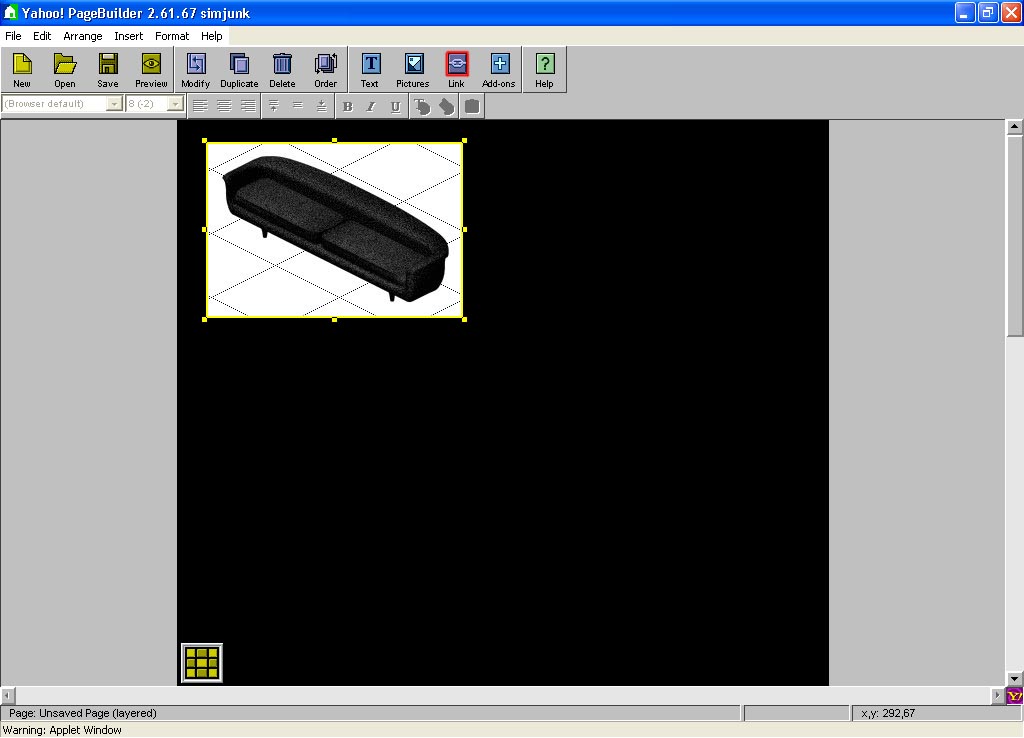 Now load Pagebuilder and select the image or text you want to use to link to the file then click on link.




Then in the Hot Link dialog box choose My File from the drop down menu. Then click choose.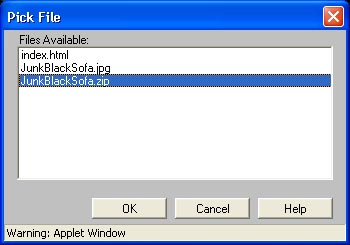 Then choose the file you want to link to and select ok.




Finally click ok and then you are finished!
Hopefully this tutorial made since, if it didn't let me know and I will try to improve this tutorial.